Rate Of Perceived Exertion?
Here is something I wanted to share with you guys to put things into perspective for you. How many of you have heard of rate of perceived exertion? If you have great, if not what this means is how much did you actually exert yourself during exercise. From one to ten, rate today's workout. Was it a 6,8,or even a 10? Now, most people like to think they are giving a 10 effort every single time, but what if I told you that may not be the best approach? Let me explain…
Imagine you and I were at the gym together, and I asked you to do as many push-ups as you could possibly do until failure, not one more repetition in the gas tank. And, let's say you did 20. Would it be wise to come back to the gym tomorrow and do the same exact thing? Would it be a good idea to even come back and do the same movement in 2 days? The answer is the same… no. But if I said hey, how about you only do 10 or 12 push-ups a day with good form, could you do this everyday? Think about it from this perspective, say you did your push-ups at 12 reps every day for 7 days in a row. You would have done 84 reps in the week. Now, if you did the 20 rep routine that you could only endure 3 times a week, not only did you beat your body up, you also only accomplished 60 reps for the week, which is 30% less volume! I have always been a big proponent of intense training, but if you are only able to do that training 3 good days a week, you may be leaving a lot of progress on the table. Mathematically speaking, in this tiny example there is a 24 rep difference in the week. Multiply that by 52 weeks in a year. You are looking at 1248 repetitions!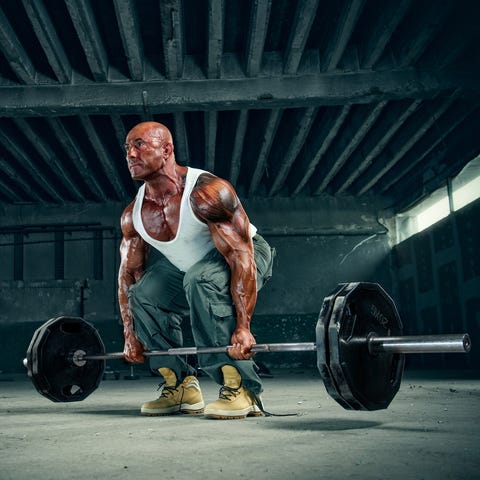 This is Why the Russians Kick Our Ass
In Russia, they utilize what has been coined as Eastern Block training, a style which incorporates a lot more volume being performed, with lower intensity. The only time the intensity goes up is when you get close to a competition. Other than that you are staying at that 6-7 intensity out of 10 range on your training sessions. But, staying disciplined and consistent with getting in your training sessions, which is key as you can see from the example shown above. So if you are ever wondering if you are training enough or too much because you aren't seeing progress, I would suggest keeping this in mind. You may need to change up your training routine. If you are exercising 4 days a week, but always feel fatigued and sore, you might be going too intense and may benefit from breaking up your lifting session into more frequent workouts with less intensity. Either that or you are a novice and you have yet to discover what true exertion, or failure is. But that will come with time, just like anything else. That's it for today, thanks for reading.